Steg and Suria want to be rock stars. Down on their luck and at the end of their rope, they decide to throw away their jobs, apartment, and most of their clothes to take their show on the road. Along the way, they meet rockabilly rivals, shady talent agents, musical legends, and build their own crew of roadies as they reach for their dreams of putting on a rockin' sex show the world won't soon forget.

Created by Leslie and Brad Brown!

Genre: Adventure, comedy, erotica

Publishing: Nov. 14, 2014 - Current

Chapters: 17

Pages: Over 1,000!

Updates: Monday and Friday
The Rock Cocks is only made possible through the generous support of our readers.
If you like the comic, please consider supporting us on Patreon or Subscribestar!
Supporters get tons of extra bonuses including pin-ups, bonus comics, early pages, original artwork, wallpapers, PDFs, and much more!
Special thanks to Kevin and Kiri for making this redesign happen, and to Slipshine for hosting!
---
MEET THE BAND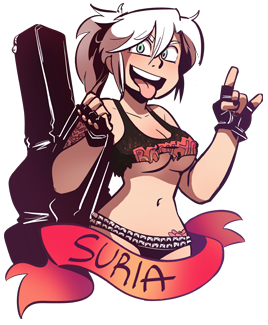 Guitarist and vocalist for the sexually charged punk rock duo The Rock Cocks.
An ambitious, ambitious, and thoroughly shameless thrill-seeker.
Won't stop until she achieves her two dreams: Become a world famous rock star, and get creampied live on stage.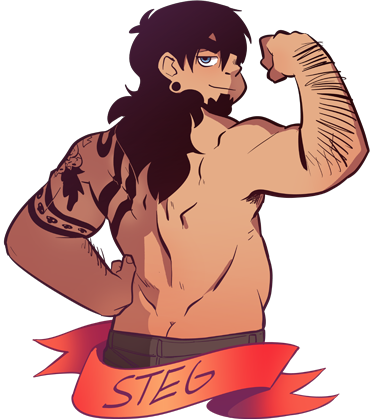 Drummer for
the sexually charged punk rock duo
The Rock Cocks.
A soft-spoken mountain of a man whose always down for anything.
Despite incredible chillness, he won't hesitate to throw punches or fuck for hours depending on the situation.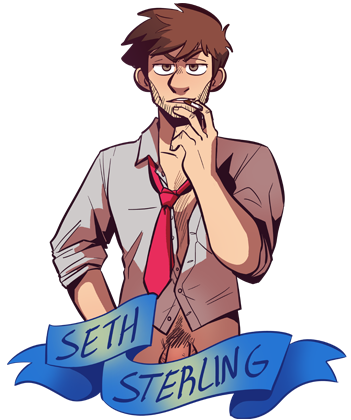 Founder and CEO of the once illustrious Sterling Music Agency.
A music industry legend in the 90s, he's since been out of the spotlight for some time.
Has his clients' best interests at heart but he will use whatever tactics he can to get ahead, even while getting head.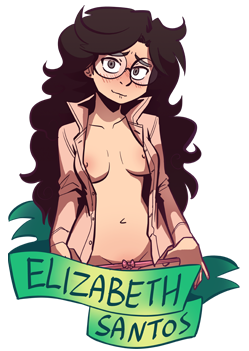 Assistant secretary and general workhorse of the Sterling Music Agency.
An extremely bashful bookworm who handles any number of tasks that might be haphazardly thrown her way.
Harbors a number of sexual frustrations in this particular line of work, but luckily gets plenty of time to vent them.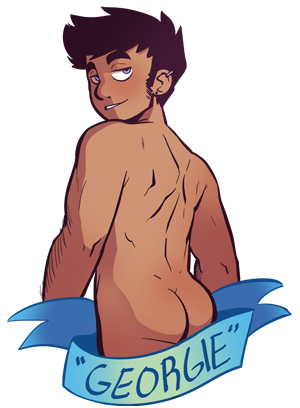 Supposedly an employee of Sterling Music.
Is almost always seen at Seth Sterling's side, but often in various states of undress.
Though this charismatic boytoy may certainly be young and full of cum, he's much more calculating than he appears.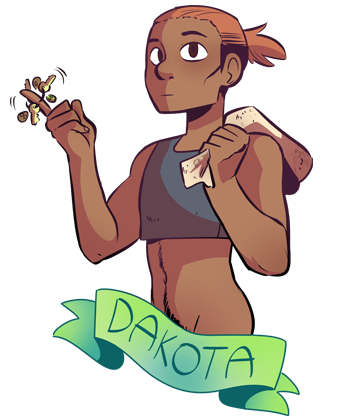 All-around handyman and odd-job taker.
An alien-obsessed loner who's doing whatever he can to make ends meet.
Currently saving up his money to get a strap-on, which he hopes he might get to use soon.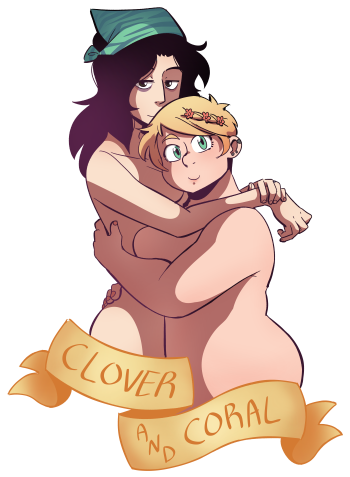 Clover provides tech support. Coral is a four-star chef.
A happily married nudist couple living their best lives together, playing video games and making delicious food.
Clover can't help but tease her adorable wife, and Coral can't help but love it when she does it.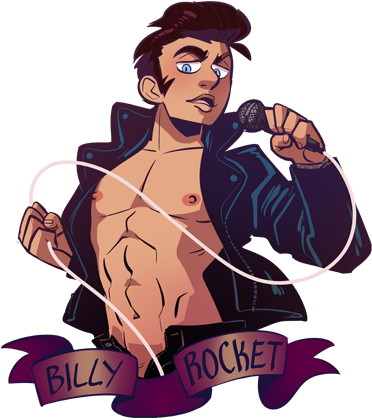 Guitarist and frontman for the modern rockabilly duo Rocket Roller.
Highly competitive and ego-driven, he'll climb however high he has to take his rightful place on the throne.
This slicked-back prince acts cocky, but is absolutely submissive when it comes to his bandmate.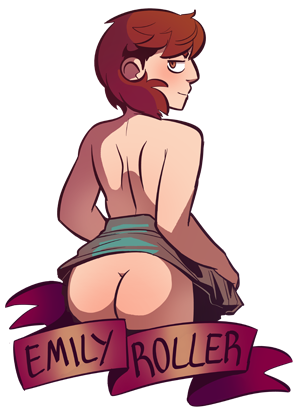 Keytarist and stagehand for the modern rockabilly duo Rocket Roller.
A cool, quiet force on rollerskates, her deadpan nature makes her hard to read.
Hides her emotions well, but doesn't hide her sexual urges.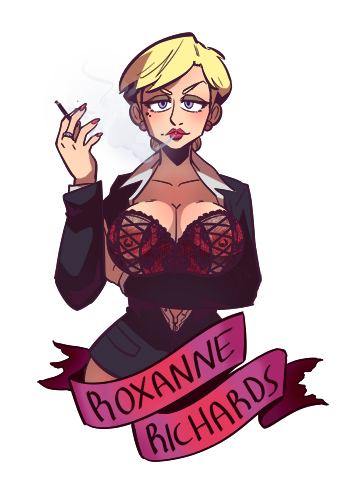 A music agent under the employment of Maleficent Records.
A ruthless sadist gunning for total domination.
Her 20-year-long feud with Sterling boils eternal, never to be forgiven or forgotten.